This home is nestled in a 5 acre wooded area on a scenic bend of a river in Central Iowa.
Murals | Dec Bath | Window Treat | Flowers & Cherubs | Fun Kitchen | Woodland | Emp Lounge
The homeowners wanted their mural to reflect the area immediately surrounding their home. Hence, the large maple trees going up the wall, across the ceiling and part way down the opposite wall.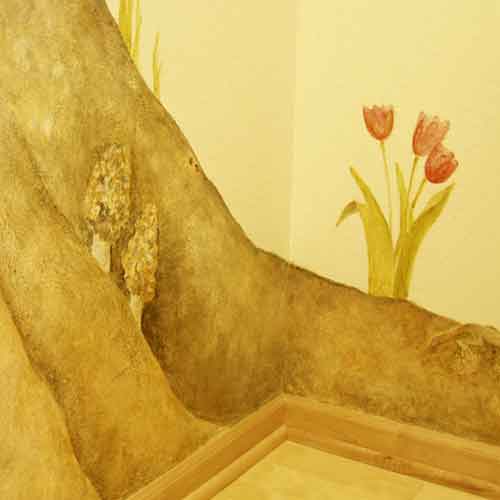 Morrell mushrooms grow in secret spots on their property and tulips are a favorite flower.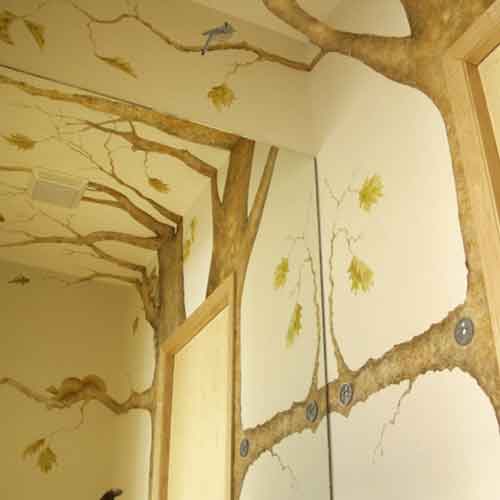 The reflection in the mirror shows the feeling of being outdoors.
The woodland 'critters' bring delight to the youngest member of the family and to visitors to their home.
Bluebird
Butterfly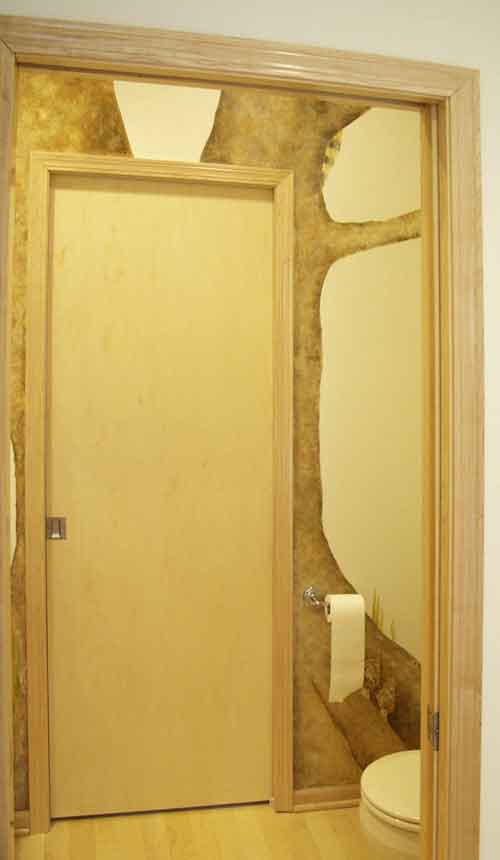 ... maple trees ...
Murals | Dec Bath | Window Treat | Flowers & Cherubs | Fun Kitchen | Woodland | Emp Lounge